From the time I wake up to the time I walk into the school (about 1  1/2 hours), I am in introvert mode.  I do not live alone, I have grown sons (one at home, one away at school), 3 dogs and a husband, yet in the mornings I do not want to be engaging in deep conversation outside of the usual "did you have a good sleep" or "what do you feel like having for supper", the latter being stretch sometimes.  But once I enter the doors of LHS I go through a massively rapid punctuated equilibrium large scale evolutionary pattern into an extrovert. This tends to happen in the span of walking from the side door of the school to the end of the doormat.  A total of three steps, plus stomping if it is winter time and I am trying to clear off snow from my shoes.  I feel that from that moment on, I am "ON" until the bell rings at the end of the day signifying that I can officially turn "OFF" (well, not really until I leave the building do I turn off).
While I am in "ON" mode, I am a creative individual, not necessarily in an artistic sense, but nonetheless, creative with how I approach my craft of teaching and inspiring students.  I am known as MamaCoop: the school mom, the one who kids come to when they aren't feeling well, I manage a football team – I think I do this because I really miss my boys playing sports. In my classroom, I definitely am in the real of the creative leadership style!  This could be due to the nature of the subject that I teach = innovation to me is key in science.  I teach science at the high school level with a story, creating a vision for my students to buy into – role-playing if you will.  I want to immerse my students in real-world science.  Not just facts from a textbook, but problems that can be solved to make a difference in the world.  I have to agree with Krista, the creative leadership style allows for showing your students or colleagues a path to achieve what your final goal is.  The leader gives meaning to what is being done.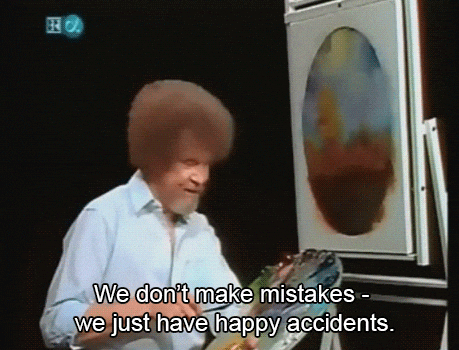 I don't believe that failure is bad, I tell my students that they "fail forward", we learn and move on from our mistakes.
When I am in my "ON" mode, I am truly giving my all to my students, my kids.  But when that bell rings, I can turn "OFF".  And then I climb back into the quiet space of my vehicle and begin the descent back into the safe, quiet space of introversion.  Just as a turtle withdraws into its shell, I withdraw into myself.  Once home, I am done for the day.  Unless we need to be somewhere, I am changed and not leaving my house again until the morning.  I charge my batteries being alone, and that's okay.  But – I am a single child, and I wonder if that has anything to do with it?   I often wonder if this happens to many teachers?  Does it happen to you?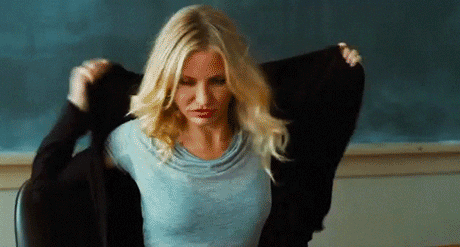 Before I transferred to LHS, I was a vice-principal with a small rural school in our division.  I was working alongside an administrator who had a different vision of admin than I shared.  It was then that I decided I needed to leave admin or I was going to not be true to who I was an individual in my core values and beliefs of how an administration leader was to operate.  This is not an opportunity I regret, quite the opposite, in fact, I am grateful for it as it taught me who I was at my core.  It also taught me to be true to me, no one else is going to look out for me other than myself.  A good lesson in life.
I am the current SSTS president, this is a position I am honoured to have.  In this position, I do not delegate at all.  I believe that my board each brings their own areas of expertise to our PGN and we benefit from that.  We are a creative board and lend well towards the vision that SSTS has for the province of Saskatchewan.  Just because I have the title of President does not mean that I am any better, nor do I work any harder than my board members do.  We work equally as hard, we are one.  I am just the one who designs the meetings, asks for input, attends the STF meetings alongside 2 other of my board members, and signs documents under the advise and agreement of my board.
Three leadership approaches that piqued my interest were to use the full capabilities of your organization – isn't this a no-brainer?  Why would we want to hold anyone back if they were doing good for the organization under the organization's belief systems?  It has been my experience that good things are produced when you allow your employees to run with their strengths. Keeping everyone informed – I understand in schools that there is a "need to know" basis for some things (confidentially speaking), but when it comes to the safety of all in the building I feel that it is important for all to know.  There were so many times when situations could have been prevented if all staff had been aware of a change that had been occurring with the school setting.  Develop a sense of responsibility in your workers – everyone is a trained professional, let them do their jobs.  If a mistake is made, then we fail forward as a group and learn from there.  Please do not undermine what the employee has been trained to do unless it may do more damage to your system as a whole faster than you think – I have witnessed this first hand…. how to lose an entire staff on day 1…